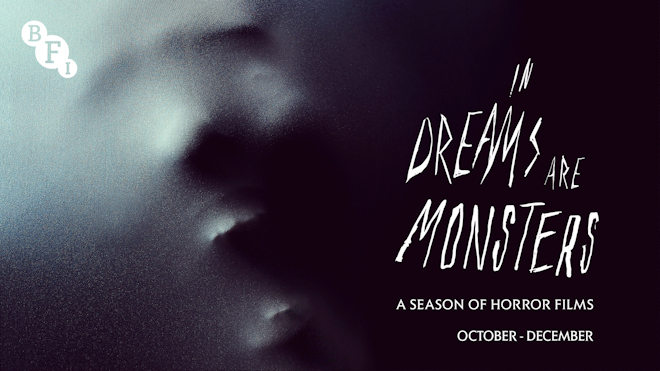 The nights are dark and full of terror for our BFI In Dreams Are Monsters season this fortnight. Gwledd (The Feast) demonstrated that the Welsh are spooky in cinema and we go back a few decades to see how Welsh filmmakers have been influencing the horror genre. We are spending a weekend with Canaries, Bloody New Year, Darklands, Colin as the filmmakers reflect on their success and the state of Welsh monsters today.
Then we have Pontypridd's Stephen Volk talking about writing the infamous BBC horror Ghostwatch. Authors Howard David Ingham talks us through the real life wyrd inspirations behind A Dark Song, and horror mistress Kier-la Janisse is here with The House of Psychotic Women and is interviewing Alice Lowe, giving us another chance to see Prevenge. Other monstrous women are on screen and behind the camera as we show Julie Ducournau's Raw and Hanna Bergholm's Hatching. We also look at the use of the Welsh language as a horror trope in the film Saint Maud.
If horror isn't your thing we can dive into the beautiful world of Hilma, spend time with The Gravedigger's Wife and see the award-winning modern classics Decision to Leave and Triangle of Sadness. Festival season continues with the music-themed Doc N Roll festival bringing treats in post-punk, electronica, soul and jazz documentaries to add some strut into your walk.