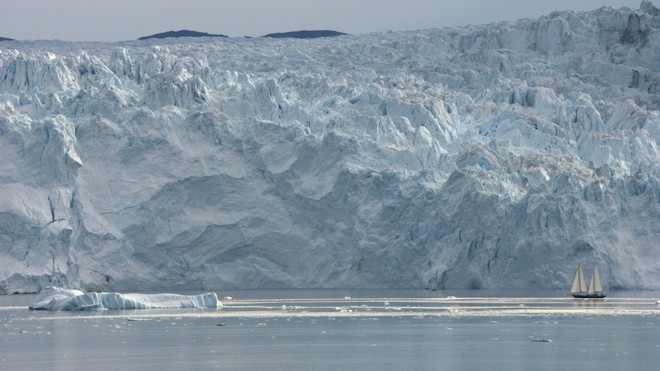 This week we see the opening of Call the Waves, a collaborative group exhibition, exploring relationships with different bodies of water. We can't wait to welcome you to this incredible project, co-curated by SWAY and QANAT.
Complimenting the work of artists from around the world we present a season of films inspired by the themes of the show including another chance to see the stunning Aquarela, looking at the climate crisis from the top of the world and new documentary Fadia's Tree, which holds the undimmed hope of return from exile. Ai Weiwei, Alan Bennett, Grayson Perry and Robert MacFarlane proclaim Eric Ravilious' role as a War Artist in the moving documentary Eric Ravilious: Drawn to War.
This month we continue to celebrate the legendary filmmaker Wim Wenders and Welsh talent is on display in the chilling folk tale Gwledd (The Feast) which we present with an exclusive Q&A from BAFTA, not to be missed!
Summer means school's out and so we have plenty of films to keep the family entertained – including our free family features every Tuesday!